God will open doors for you that you never expected. Nothing can stop the blessings that are headed your way. You may have been struggling your whole life to make ends meet, but now is your time to shine. Your days of struggling are over. Now is your time to live above struggles, challenges and hardships.
Do yourself a favor and exercise a little patience as all the pieces come together. Do not struggle for what is already yours by divine right. Whatever you are waiting for are already on their way to you. Realize the blessings coming your way. Can you see that everything has become new?
Once you are able to see that you are not broken, depressed, sick or stressed out, but blessed beyond measure, you will begin to shine in every area of your life.
Realize that you are blessed.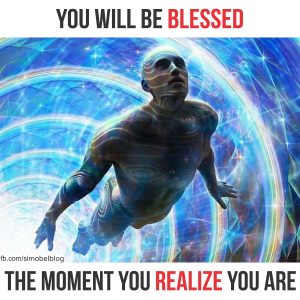 The moment you start acting like life is a blessing, it starts feeling like one. Take a moment to realize how blessed you are. Count your blessings and name them one by one. Once you realize how blessed you are, life will begin to move in your favor. No matter how stressful your life may seem to be, do not forget how blessed you are.
You are blessed to be a blessing to others. When you focus on being a blessing to others, God makes sure that you are always blessed in abundance. God will generously provide all you need and makes sure that there are plenty left over to share with others.
Trade expectation for appreciation.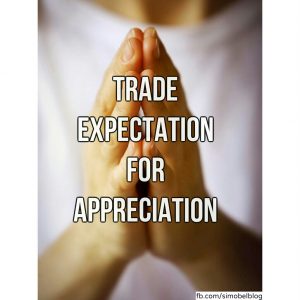 Trade your expectation for appreciation and your life will change instantly. When you learn to show appreciation even when you don't get what you want, God sees your heart and gives you something better.
No matter what you face in life, good or bad, always be thankful. Be thankful for all the times you didn't get what you wanted. When you live a life of gratitude, life showers you with unprecedented blessings.
Always be grateful. A grateful heart is a magnet for miracles. Gratitude is a vibrational energy that can change your life. Gratitude will shift you to a higher frequency, and you will begin to attract good things into your life.
Be the light of the world.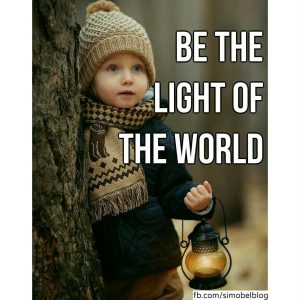 You are the light of the world. Let your light shine so brightly that others can see their way out of the dark. Be a source of strength and courage to others. Sometimes, when we unknowingly step away from the light, we are guided back by people who were strong enough to shine their own light so brightly for us to see. So, it is your responsibility to be a shining light because there are still a lot of people who need to find their way back to the light.
It is your time to shine. Let your light shine. Don't think that your light is small and insignificant, no matter how small you think your light is, let it shine for it will make a big difference in the lives of people still living in the dark.
Thanks for reading.
See also: Your Time to Walk in Victory